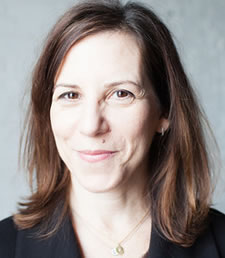 PRODUCER/DIRECTOR: Norah Shapiro left a rewarding career as a public defender in 2002 to pursue the adventures and challenges of documentary filmmaking. In 2006, her short film "A Sacred Heart," profiling Minnesota poet Phebe Hanson, won the Minnesota History Center's Greatest Generation Film Festival's "Emerging Filmmaker" Award.  In 2009, her documentary "If You Dare" about a Minneapolis Theater Company that works with at-risk children premiered at the Hot Springs Documentary Film Festival. In July, 2008, she was awarded a Jerome Foundation Film/Video grant to support the production of Miss Tibet: Beauty in Exile, and received a 2011 Minnesota State Arts Board Artist Initiative grant to fund the return to Dharamsala, India for the 10th anniversary of the Miss Tibet Pageant to complete production on Miss Tibet: Beauty in Exile.  She received the 2012 McKnight Filmmaking Fellowship, completion funding from the Minnesota Filmmakers Legacy Reimbursement Finishing Fund, and most recently a 2014 Minnesota State Arts Board Artist Initiative grant.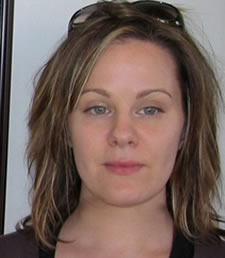 PRODUCER: Kelly Nathe is a writer/producer who has worked on documentaries for Public Interest Pictures, Michael Moore, Granada UK & USA, as well as docu-series for US cable, including A&E, MTV, VH1, Discovery, and TLC. She is the recipient of several filmmaking grants, including Jerome Foundation, MN State Arts Board, and the General Mills Foundation. Her short documentary "Hotel Hidajet," about life in post-war Bosnia, received awards at South by Southwest (SXSW) and Slamdance Film Festivals and was broadcast on PBS. Kelly studied filmmaking at Minneapolis College of Art & Design and is currently in production on a feature-length follow-up to "Hotel Hidajet."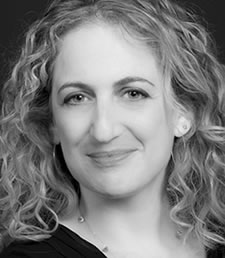 EDITOR: Jennifer Steinman helped bring this project from the rough to final cut. Jennifer is an NYC-based director, producer, and editor whose work has aired nationally on PBS, ABC, Discovery, National Geographic, Sundance Channel, and more. She's won a Telly award and an Emmy nomination for Outstanding Achievement in Editing. Her feature documentary Motherland premiered at the SXSW Film Festival, where it won their prestigious Audience Award before winning several other best-of-fest awards, and was distributed by Vanguard Cinema. Her latest documentary Desert Runners  won numerous audience awards at film fests worldwide and is now available on demand.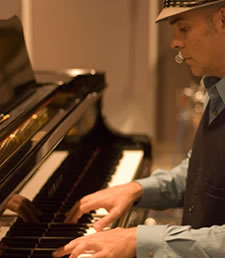 COMPOSER: Tom Scott is another fantastic addition to our team.  Based in Minneapolis, he writes and records music for features, documentary films, commercials, theatre and dance. His documentary scoring work includes the Emmy winners Standing the Test of Time and Northstar: Minnesota's Black Pioneers, as well as the Academy Award-nominated War Dance. He contributed to the score of the Academy Award-winning film Monster's Ball and conducted the Slovak National Symphony Orchestra for the score of Machine Gun Preacher. He was one of 12 international composers selected to participate in the 2003 ASCAP Film Scoring Workshop, and has presented scoring/recording workshops internationally, including the Zanzibar International Film Festival (2004, 2005). He is a 2005 McKnight Composer Fellow and a 2009 Bush Artist Fellow. His compositions have been recorded by the Hollywood Studio Symphony, the Slovak National Symphony Orchestra, Dallas Symphony Orchestra among others. Recent work includes arrangements for the Kenyan Boys Choir (Nairobi, Kenya) for National Geographic network and Rihanna 'Half of Me' documentary.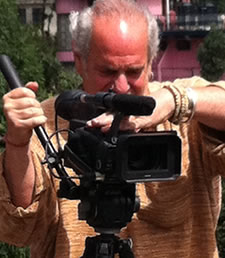 CINEMATOGRAPHER: Ronny Novick, our Dharamsala-based cameraman has focused his work on Tibet through since 1991. His award-winning documentary "Strange Spirit: One Country's Occupation" has been used in programming with the International Documentary Association and Stanford University's film program. He founded his own video production company, 10 Directions and traveled to India in 2004 at the request of the Dalai Lama to film stories of exiled Tibetans. He is a regular member of film crews for the Dalai Lama's teachings and has edited and produced these teachings for the public. Ronny does Dharamsala-based video production, and  has produced video on current Tibetan affairs for the BBC and for Nickelodeon.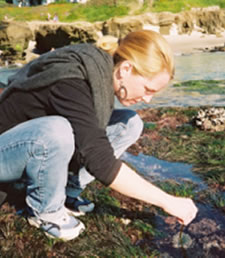 CO-PRODUCER/EDITOR: Lisa Blackstone, owner of Blackstone Productions is an Emmy-nominated director/producer/writer/editor and documentary maker based in Minneapolis, Minnesota.  Her documentary "Polka Time" aired nationally on the acclaimed PBS/ITVS series Independent Lens.  Her television work has been seen nationally on PBS and several cable networks including Animal Planet, HGTV, and MSNBC. Lisa's short documentary about girls' competitive wrestling, "Grappling Girls", was shown at the prestigious Lunafest in San Francisco. Currently, she is producing Lost Twin Cities III for Twin Cities Public Television.